Best Coffee Shops Trevose PA

It's no surprise that coffee is so popular, especially since there are tons of coffee places in the area. But, how do you know which one to visit for your caffeine fix?
We'll help you out with this guide to the best coffee shops near Trevose, PA. Keep reading to see which ones made the list!
Langhorne Coffee House & Restaurant: Serving All-Day Breakfast, Lunch & Coffee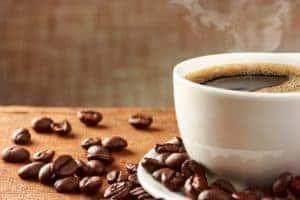 Sometimes you want some coffee in the early morning, and other times you want some in the late afternoon. Either way, you can have a cup or two at Langhorne Coffee House & Restaurant.
Here, you'll find specialty drinks like the Snickers Latte and The LCH Latte. The former consists of espresso, streamed milk, chocolate, vanilla, and caramel. With the LCH, you'll replace the vanilla and caramel with hazelnut and cinnamon.
You can then get tasty food like Buttermilk Pancakes or a Coffee House Club sandwich. Enjoy your meal in the restaurant and take a look at the walls while you're there. You'll see various paintings from local artists that you can marvel at or even purchase, if you'd like.
Learn more on the Langhorne Coffee House & Restaurant Facebook page.
OneCupJoe: Where You Can Have Gourmet Coffee Right at Home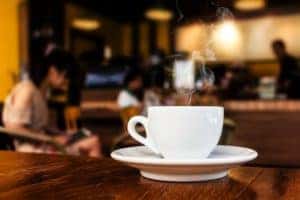 There may be times when you can't travel to get a cup of gourmet coffee. But with OneCupJoe, you can have the coffee right in the comfort of your own home.
There are over 300 varieties to choose from that work with your Keurig. You can create a variety pack to try a mixture of coffees, or just buy single cups for less than a dollar each!
You'll find lots of unique flavors here, like Andes Mint Chocolate, Crème Brule, and Vanilla Sugar Cookie. Or, you can choose a simple Light, Medium, or Dark Roast. Luckily, with so many options, you'll never run out of something new to try.
Discover more flavors on the OneCupJoe Facebook page.
Richboro Coffee: Cozy Up to a Hot Cup of Joe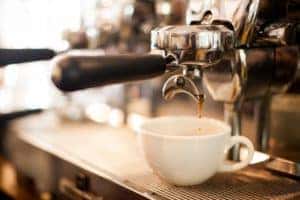 At Richboro Coffee, they've set the standard for high-quality, freshly roasted coffee. In fact, they're the only coffee shop that serves regular and decaf cold brewed coffee, served in "coffee ice cubes."
They offer a wide variety of coffees and have recently expanded their offerings to include Indian Monsooned Malabar, Brazil, and Cameroon.
Enjoy a Chai Latte, Cappuccino, or Cortado with a freshly baked good. Plus, every 10th coffee or bag of whole beans you buy is free as part of their "Earn Your Coffee" program. We don't know about you, but we think we can earn that free drink pretty quickly.
You can get more information on the Richboro Coffee Facebook page.
Get a Hot or Iced Cup of Coffee near Trevose PA
If you're in the mood for some coffee, then you'll need to get a cup as soon as possible. So, don't wait. Visit any of these coffee shops near Trevose, PA, today!