Best Gyms Trevose PA
Is it time to get back to the gym to get that body you've always wanted or are you looking to take your routine workout to the next level? We've compiled this list of the best gyms in Trevose, PA, to help you achieve whatever goals are the most important to you. Read on to learn about the key attributes of each one and find out why they're the three best in the area.
3D Fitness Transformation Center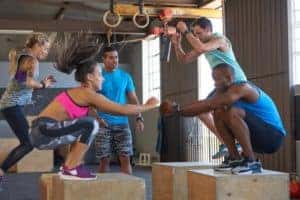 The folks at 3D Fitness Transformation Center pride themselves in providing a results-focused gym with a fun-loving, supportive environment. At 3D Fitness, you can expect small, semi-private training groups that are quite personal in nature.
Here is a glimpse at some of the key areas this innovative program is designed to improve:
Burning stubborn fat
Getting more quality sleep
Boosted energy levels
Sustained results
Muscle toning
Additionally, 3D Fitness tailors its programs to its members' individual needs and goals in order to create an innovative and unique set of workouts.
Check out the 3D Fitness Transformation Center Facebook page for regular fitness information and motivational posts.
CrossFit 267
The knowledgeable coaches at CrossFit 267 are fully prepared to help you achieve your fitness goals at any level. This is because the workout CrossFit provides is a combination of cardio, gymnastics, and strength training that delivers a constantly changing fitness regimen with continuous results. Below are a few of the benefits of being a member of CrossFit 267:
Custom-made workouts to help you reach your goals
Nutrition consultations
Fitness-level based pacing
One-on-one personal training
Guidance toward attaining a balanced lifestyle
CrossFit 267 also offers Yoga classes. Here are a number of benefits of doing Yoga:
Improved flexibility
More muscle strength and tone
Increased energy
Weight loss
Improved cardiovascular health
Apart from the above benefits, Yoga is also instrumental in generally improving athletic performance. Because of the way it conditions your body, it also aids in protecting you from injury.
To see videos and pics of people just like you achieving their goals, visit CrossFit 267 on Facebook.
Hit Fitness Training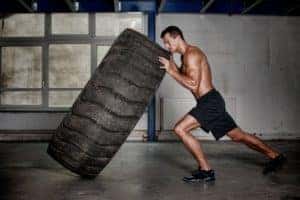 Founded in 2008, Hit Fitness Training provides personal trainers at home and in the gym. Its in-home personal training services are available for residents of Philadelphia County, Montgomery County, and Bucks County. Private studio fitness training is available for folks living in Huntingdon Valley, while one-on-one gym workouts are offered to those in Northeast Philadelphia.
The variety of attentive fitness training that Hit Fitness provides is especially beneficial for the following reasons:
The privacy of working out at home
The convenience of not having to go to a gym
To learn more of what goes on at Hit Fitness Training, go to their Facebook page.
Take that First Step Toward Reaching Your Goals
Now that you've gotten a peek at the three best gyms in Trevose, PA, we encourage you to stop by each one to learn even more about what each one is all about.