Best Places to Stay Trevose PA

We all work hard during the week, so it's nice to get away every once in a while, on the weekend. That's why it's great staying at a bed & breakfast. They're comfortable and accommodating. Plus, they allow you to have a serene experience without needing to travel too far from home.
If you're not sure where to stay near Trevose, PA, we'll help you out. Read through our top picks below and get ready to make your reservations.
The Lily Inn: A Hidden Treasure Along the Delaware River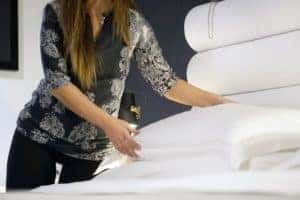 The Lilly Inn is located in the historic city of Burlington, NJ, along the banks of the Delaware River. Whether you're visiting this city or just across the water, this B&B serves as a great spot to spend a night or two.
Walking through the inn, you'll notice white cedar floors, 10-foot ceilings, and blue marble fireplaces. Plus, each of the five rooms are uniquely decorated and offer plenty of amenities like free Wi-Fi.
Furthermore, the inn itself is just short walk away from various shops and restaurants. You can go antiquing at Historic Burlington Antiques and Art Emporium, get some fresh produce at the Farmers Market, or take in a show at the Bristol Riverside Theatre.
For more information, check out The Lily Inn on Facebook.
Pilgrim's Rest Bed & Breakfast: A Quiet Retreat in the City
For a tranquil getaway, visit Pilgrim's Rest Bed & Breakfast. In fact, it's so peaceful here that you'll forget you're in Philadelphia, PA.
Each room has a personalized touch, so you'll feel right at home. A continental breakfast is served every morning, and you can relax on the deck and take in the beautiful views of Fairmount Park.
Plus, the owners are experts with all things Philly and know everything this city has to offer. So, whether you want to watch a play, catch a ball game, or learn some history, they'll recommend different area attractions to you.
Learn more on the Pilgrim's Rest Bed & Breakfast Facebook page.
Spruce Hill Manor Bed & Breakfast: A Victorian Mansion in the Heart of Town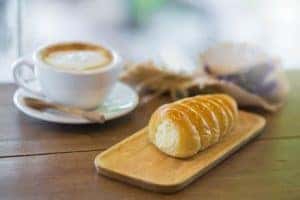 For a touch of class and history, stay at the Spruce Hill Manor Bed & Breakfast. This 1879 Victorian mansion offers elegance in every room. In fact, many of them have the original fireplaces and chandeliers.
However, they all offer modern creature comforts like Wi-Fi, Direct TV, and individually controlled heating and cooling. In addition, breakfast is available every morning with an egg entrée, fresh fruit, baked goods, and more. You can even enjoy some healthy snacks in the dining room later in the day, as it's open 24/7.
Check out Spruce Hill Manor Bed & Breakfast on Facebook for photos of the place.
Stay at a Trevose Area Bed & Breakfast Today
For nice stay near Trevose, PA, any of these inns will do. So, don't wait. Book a room at one of these bed & breakfasts today!