June Local Business Spotlight Trevose PA

The summer season is in full swing and what better time to get out and explore the place and people who make Trevose and the Delaware Valley such a fun place to live.
At Faulkner Mazda Trevose, we love spotlighting fellow local businesses having an impact on the community. Continue reading to see our June shout out before making plans to visit them today!
Action Wheels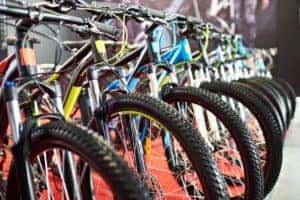 Remember those days growing up when you and the family would wake up early and ride bikes up and down the Ocean City or Wildwood Boardwalk? If you miss the sensation of the ocean breeze wafting through your hair while balancing atop a beach cruiser, Action Wheels is here to help.
Located off the NJ Turnpike in Mantua, this modern bike shop makes for a convenient pit stop on your next weekend trip down the shore. Providing everything from bikes, car racks to cycling gear, their team will have you rolling in no time. In case you're trusty Schwinn could benefit from a little tune up, Action Wheels custom bike shop is ready and waiting to help.
Instagram
Twitter
Facebook
The Brownsville Antique Centre
As author Stephen King once famously wrote, "Sooner of later, everything old is new again", and while the King of Horror probably wasn't specifically referring to antiquing, his thoughts still apply quite well.
For over 20 years, this quaint shop located near the corner of Brownsville Rd. and Cherry St. in Trevose has been curating and selling some of the finest wares in the region. Serving as a co-op, their 5,000-square-foot facility is a great place to wander and wile away an hour or two while picking out a unique knick-knack or piece of furniture.
Those with an attic full of treasures looking to off-load are welcome to speak with their staff about becoming an approved dealer.
Facebook
ScrubHaven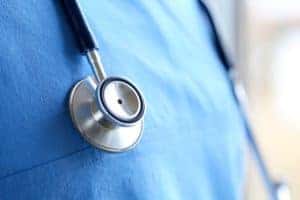 For years, brave medical professionals across the Philadelphia region have had to sacrifice their sense of fashion in order to serve the greater good. Often unflattering, sometimes downright garish, medical scrubs have long been a necessary, albeit super comfy, evil.
Thankfully, not any longer. Family owned and operated since 2005, ScrubHaven aims to reverse the tide of oversized tops and drab footwear in order to bring a touch of fun and fashion back to the hospital floor.
Located in Northeast Philly, busy healthcare pros can easily shop from home and have their uniforms quickly shipped to the location of their choice.
Instagram
Facebook
Time to Go Exploring!
Now that Faulkner Mazda Trevose has shined a light on our favorite local businesses for June, we encourage you to now go and check them out for yourself!
To learn more about hours of operation, special services, and more, make sure to visit them on social media today!