Mazda Certified Pre-Owned Trevose, PA

The car-buying process is often all about having options laid out in front of you. Whether you're just starting your research or you're in the thick of things, it's worth seeing the certified pre-owned (CPO) vehicles at Faulkner Mazda Trevose. Our sales professionals near Trevose can answer any questons you have about our CPO lineup.
Our lot includes many CPO vehicles—all ready for a new owner to drive home! Read on to learn more about how vehicles become certified, and more information about the Mazda CPO program.
About Trevose PA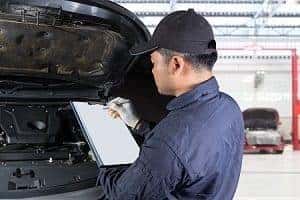 There are plenty of things to do and many places to visit in the region, so having a convenient car to take you to your destination is important. Once finding the certified pre-owned vehicle that fits your lifestyle, take a shopping trip out and have the cargo space you need to store purchases, or visit one of the many fine restaurants in the area with the family.
Of course, it's nice to be close to Philadelphia and city life, too. Take a day trip to Independence Hall and see the Liberty Bell, or travel to South Philadelphia for the day to catch a sporting event or concert. You can do it all in a Mazda!
Experience Our Certified Pre-Owned Models
Our ever-changing certified pre-owned inventory is constantly changing, so there's always a bevy of late-model Mazda vehicles on the lot to choose from. What does it mean to be Mazda certified? Every certified Mazda on our lot is a late-model vehicle, and must go through a lengthy 160-point inspection to qualify.
All major and minor components will be checked by Mazda-trained service technicians. This includes a vehicle road test with a check of brakes, transmission, and steering, along with an inspection of interior components like seats, seatbelts, storage components, and upholstery. Exterior inspection includes lights, rearview mirrors, windshield, and bumpers.
To make sure you know everything there is to know about the car, every vehicle comes with a complete AutoCheck® vehicle history report. Learn about how often the car has been driven, where it's been serviced, and everything else that's important when buying a vehicle.
When it comes to coverage, every Mazda certified pre-owned vehicle is covered by any remaining part of the original 3-year/36,000-mile new vehicle warranty. The CPO limited vehicle warranty offers coverage for another 12 months or up to 12,000 miles, whichever comes first. The 7-year/100,000-mile limited powertrain warranty comes with every certified pre-owned car too, covering everything from cylinder block to velocity joints to the turbocharger.
Vehicle Maintenance and Service Center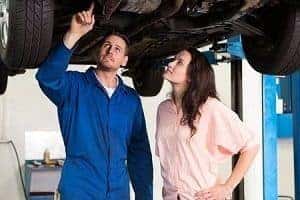 Drive off the lot confidently knowing our service center will assist you with any routine maintenance or repair. Whether you need an oil change, or your brakes aren't stopping the vehicle like they once did, our service center technicians will take a look at your car, make any necessary repairs, and return you to the road as soon as possible.
If you're a fan of the DIY side of things and need a part, our parts department will be happy to order anything for you. We carry many genuine OEM parts specified for your Mazda.
Shop Our Certified Pre-Owned Inventory Today
At Faulkner Mazda Trevose, our certified pre-owned inventory is worth seeing for yourself. See all of our competitively priced Mazda vehicles near Trevose today!
Once selecting your next Mazda and driving off the lot, our service center will take care of your car for the long haul. Enjoy a dealership that provides everything you need for your car in one convenient location. Contact us today to get started!