Mazda CX-5 Dashboard Light Guide

Do you drive a Mazda CX-5? If you're in Trevose, Langhorne, Bensalem, or Philadelphia, Faulkner Mazda Trevose wants to make sure you're prepared for any challenges that might occur while you're out on the road.
That's where this Mazda CX-5 dashboard light guide comes in. We've compiled the following information to help you get familiar with a few of the major warning lights that you'll find on your dashboard. With each description, you'll learn about what the light looks like, what it's indicating, and what to do next.
Brake System Warning Light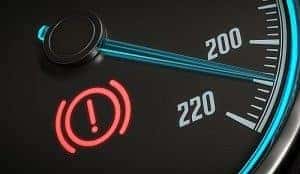 One of the most important Mazda CX-5 dashboard lights is the brake system warning light. It's red and uses the symbol of an exclamation point inside a circle as well as parentheses. When this turns on, it's either telling you that there is a malfunction with the vehicle's brake system or you're running low on brake fluid. Have it checked out by a certified automotive technician right away.
Engine Oil Warning Light
The engine oil warning light looks like an oil can that has a drop of oil coming out of the spout. It's also red. This one is there to inform you that the engine oil is getting low. If there's a safe spot to pull over when you've noticed that it's illuminated, go ahead and do so. Be sure to wait about five minutes for the engine to cool down. Once it's cooled, check the oil level and refill as needed.
Charging System Warning Light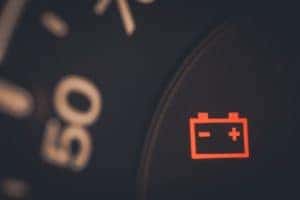 If this red light that looks like a car battery suddenly comes on while you're driving, it means that there's a malfunction with the alternator or charging system. Take it to a mechanic as soon as possible.
Power Steering Malfunction
If there is an issue with the power steering, you'll see a yellow light turn on that uses the symbol of a steering wheel alongside an exclamation point. You will likely notice that the wheel is suddenly difficult to operate at this time. Have it checked out immediately.
Driver Attention Alert Warning Indication
If your Mazda CX-5 is equipped with the driver attention alert warning, this light is there to let you know that the system is malfunctioning. You'll recognize it as an amber coffee cup. Be sure to have it looked at by a technician to take care of the issue.
Regularly Monitor Your Mazda CX-5 Dashboard Lights
This Mazda CX-5 dashboard light guide has provided you with the descriptions of some of the more important lights to keep in mind. Now you have a better understanding of what each one means as well as what to do in the event that you ever see one pop on during one of your Trevose, Langhorne, Bensalem, or Philadelphia commutes.
If one of the lights that require immediate attention is currently lit up, we'll be happy to take a look at it for you. You can make an appointment with our service center by contacting our team here at Faulkner Mazda Trevose.