Mazda CX-9 vs Acura MDX

Both Mazda and Acura know what they're doing when it comes to luxury SUVs. Dripping with elegance and style, they're known to make a scene whether you're on the road or simply parked in your driveway. Although the 2019 CX-9 and 2019 MDX both offer great features, which one will be sure to elevate your drives in the Trevose, Langhorne, and Bensalem area?
To help you decide, Faulkner Mazda Trevose has created this 2019 Mazda CX-9 vs. Acura MDX comparison. Below, you can see how these two vehicles differ, allowing you to choose the one that best suits your needs. Let's get started.
Mazda CX-9 vs Acura MDX – Performance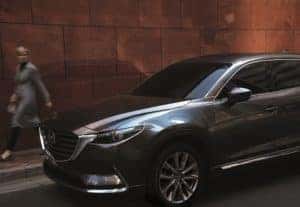 Getting to where you need to go with vigor is important, which is why both the CX-9 and MDX come equipped with an impressive performance. However, there are some notable differences.
In the 2019 MDX, you will receive the power provided by the 3.5L engine. This supplies 267 lb-ft of torque, giving you a ride that has some oomph behind it.
On the other hand, the 2019 CX-9 comes with the 2.5L turbocharged engine. Although this offers fewer liters, its turbo capabilities provide a higher torque, coming in at a whopping 310 lb-ft.
CX-9 vs MDX – Fuel Economy
While these SUVs are both quite fuel efficient, we believe one clearly comes out on top when it comes to time to visit the gas station. The Acura MDX offers an estimated fuel efficiency of 20 city/27 highway/23 combined MPG, which is ideal for an SUV of its stature.
However, the Mazda CX-9 beats that with an estimated fuel economy of 22 city/28 highway/24 combined MPG.1 This allows you to hit city streets, take on the highway, or cruise both with less worry of filling up.
Interior Space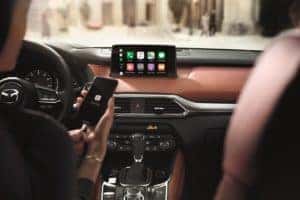 If you're in search of more space inside the cabin, you're for a treat. The CX-9 and MDX offer ample room for both the driver and passenger, although taller travelers might want to lean more towards the Mazda.
With 39.3 inches of headroom in the front and 29.7 inches of legroom in the third row, the 2019 CX-9 measures slightly larger than the 2019 MDX. The Acura, which features 38.1 inches of front headroom and a third-row legroom of 28.1 inches, might feel cramped, especially for those with longer legs.
Mazda CX-9 vs Acura MDX – The Choice is Yours
At Faulkner Mazda Trevose, we think drivers in Trevose, Langhorne, and Bensalem deserve the best. With more power under the hood, a better-estimated fuel economy, and more space in the front and back, we think you're going to love the 2019 CX-9. Believe us, that is only the beginning.
To see what else this amazing SUV has to offer, schedule a test drive with our dealership today! After all, the only way you'll know if this vehicle is right for you is to get behind the wheel for yourself.