Mazda End of Lease Options

Leasing a vehicle through Faulkner Mazda Trevose is a great way to get a new vehicle without the long-term commitment. After the lease period ends (about three years or so), you have several end-of-lease options.
We'll explain what those options are to drivers like you in the Trevose, Langhorne, Bensalem, and Philadelphia areas. Read through the information below and don't hesitate to contact us if you have any questions.
Done with your lease and looking for a new ride? Check out our inventory!
1. Returning It to the Dealership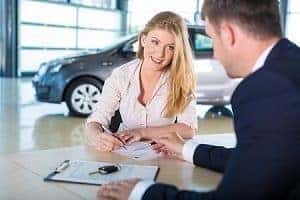 The first option is simply to return it to the dealership. You can exchange it for:
A newer version of your current lease
A different model entirely
You may also decide that after returning your lease, you want to buy another vehicle. This is certainly an option, and one that our team will help you out with.
When your lease term is coming to an end, the dealership will contact you with a reminder. If you're returning the car to the dealer, you'll need to check over several things.
First, you'll need to make sure the mileage looks good. When you first signed the lease contract, you were agreeing to keeping the odometer at a set number of miles by the end of the lease term. If you go over that number by the end, you could be paying overage fees.
You'll also need to look over the vehicle's condition, keeping an eye out for the following:
Dents, dings, scratches, or scrapes on the exterior
Cracks in the windshield or windows
Excessive wear to the tires
Tears or stains on the upholstery that can't be easily repaired
If there's a great deal of damage, then you may have to pay for those repairs before turning the lease in.
2. Buying the Vehicle
Maybe you're really loving your current lease and don't want to let it go after the term comes to an end. In this case, you can buy it.
If you decide to buy the car, you won't need to pay any overage fees for the miles. You also won't need to worry about the vehicle's condition, as you now own it. However, you'll still want to make sure you get the necessary maintenance and repairs. This is so you can enjoy your ride for many more years and miles.
Ending a Lease Early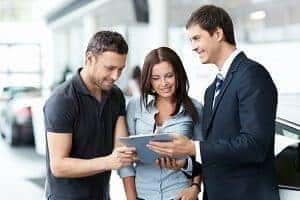 The length of a lease is set at the very beginning, when you first sign the agreement. Like we mentioned before, the average lease term is about three years. However, there may be instances when you need to end your lease early. These can include:
Vehicle needs change: You may have initially leased a sedan for your solo commutes. Things can change, and you may suddenly need a bigger car for a growing family.
Annual mileage changes: Your annual mileage may have been low initially because you had a short drive to work. However, you may get a new job that's much further away. This could result in you exceeding the annual mileage restriction. In which case, you may need a new lease.
New location: You may also want to end a lease early if you're moving to a new city where you don't need a car.
If you return the vehicle without getting another lease, then you may have to pay various fees. These can include remaining payments on the lease and an early termination fee. Many dealerships offer incentive programs for turning in a lease early. As long as you sign a new lease, those extra fees can get waived.
Learn More About End of Lease Options
If you need more information on end of lease options, then contact us at Faulkner Mazda Trevose. We'll guide you through the process, so that you can feel confident the whole way through.
If your lease is coming up near Trevose, Langhorne, Bensalem, or Philadelphia, don't wait. Contact us for those lease-end options today!
Schedule Lease End Analysis